Fire Extinguishers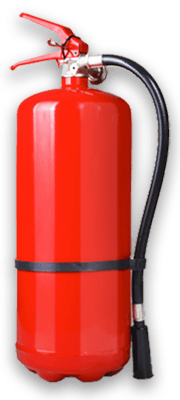 Monthly or Annual Extinguisher Inspections
International Fire Protection provides fire extinguisher inspections as part of our complete fire protection services. Schedule a monthly or annual inspection of your extinguishers to ensure you are ready in case of an emergency.
A monthly inspection is a visual inspection to make sure the extinguisher is charged and ready to use, while a yearly inspection is designed to make sure all components are working properly, it's cleaned and ready to use. The inspection not only ensures that your fire extinguisher will function properly when needed, but it is the proper extinguisher for the area which is being protected.
Our inspections help you meet insurance and NFPA code requirements. We will help you stay compliant by ensuring that all of the gauges, hoses, seals are working properly and your cylinder is ready to discharge when needed. Our technicians receive factory training are licensed by the state to carry out these inspections.
No matter what your application is, we have the extinguishers you need. From residential to vehicles and boats, we have you covered. We can provide fire extinguishers for new construction facilities too.
Schedule an inspection today or bundle your extinguishers with a full service inspection of all of your fire protection systems! We look forward to working with you and value your business.
Utilize IFP for your extinguisher inspections and receive a free fire extinguisher.
Request a Quote: