Jerry Allen | President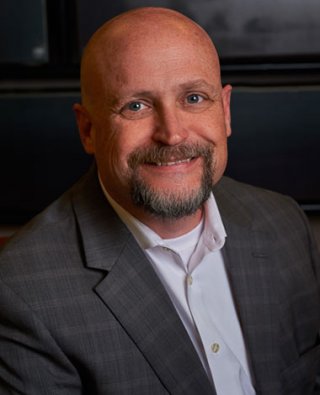 Jerry Allen, President of International Fire Protection, a multi-million-dollar, full-service life safety company comprised of multiple district offices located throughout the Southeastern United States.
Jerry began his career in fire protection in 1990 as a design trainee. He joined the APi Group family of companies in 1995 at Western States Fire Protection. He started as a fire sprinkler designer for the Austin, Texas, branch office. Due to a strong work ethic, desire to learn, and the passion to fill gaps, Jerry was promoted to Project Manager and within a couple of years was advanced to Operations Manager. In 2005, Jerry became the Area Manager in Austin. During his ten years as Area Manager, Jerry and the Austin Team grew this once struggling operation into one of the top branch offices of Western States Fire Protection.
In 2015, Jerry accepted another challenge as the President of Delta Fire Systems, Inc., located in Salt Lake City, Utah. Through his leadership, Delta created a ten-year growth strategy, redefined the organization's mission, vision and values, and successfully piloted an ERP rollout for the APi Group while growing revenue and improving profitability.
As a combat veteran, Jerry proudly served in the U.S. Army as a light infantry NCO with the 82nd Airborne Division and participated in the 1989-1990 invasion of Panama, known as "Operation Just Cause."
Jerry believes in leading self-first, investing in others, striving for excellence, and leaving a lasting legacy by building a clock versus just telling time.
Outside of work, Jerry enjoys spending time with his wife, Kathina, and their five sons.
Jennifer Bradley | Controller and Vice President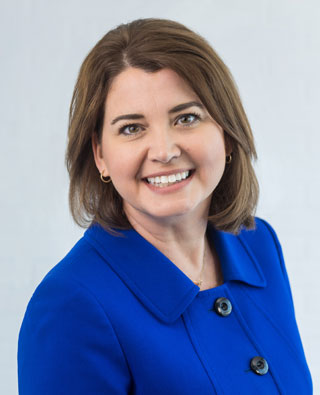 Jennifer began her career in accounting in 1995 as a CPA at a local firm working on the multi-state tax returns for International Fire Protection. She joined IFP in 2000 as an Assistant Controller and continued her work in both tax and reporting. In 2008 she was promoted to Controller and helped transition IFP as a newly acquired APi Group company. As part of APi Group, she has assisted with financial training across multiple companies and worked thru two ERP conversions. In 2012 she accepted the role of Vice President and leads the company's financial reporting, forecasting and business planning.
Jennifer believes in doing what it takes to get the job done and helping others understand their role in the success of the team. Outside of work, Jennifer, and her husband Rusty, and their two kids love to travel and spend time on the water whether at the beach or on the lake.
Michael Hopkins | Senior Vice President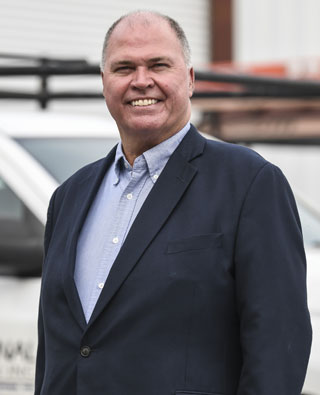 Mike began his career in the fire protection industry in 1982 working as a sprinkler fitter apprentice. In his four years of apprenticeship, he spent two years in Florida with Fred McGilvery Mechanical Contractor and the other two years with Grinnell in Chattanooga, TN. He completed the apprentice program for Sprinkler Fitters Local 669 through Penn State University and worked as a fitter and foreman installing all types of fire sprinkler systems for Grinnell Fire Protection.
In 1996, Mike came to International Fire Protection as a foreman running jobs at many types of facilities, from manufacturing to new hospitals. He was then promoted to field superintendent in 2000 and worked for seven years managing all of the fire protection installation and service projects for our Chattanooga, TN office.
After his success as superintendent, Mike was then promoted in 2007 to the District Manager for the Chattanooga, TN, running the day to day business operation.
Finally, in 2012, Mike joined the corporate team at IFP, providing support for our district offices, and continues today in a Vice Presidents role.
Mike enjoys helping others be successful, has a can-do attitude, and appreciates being around people with shared values. Mike also likes to spend time on the river with his wife, Tammy, and his son's family.
Greg Higdon | Vice President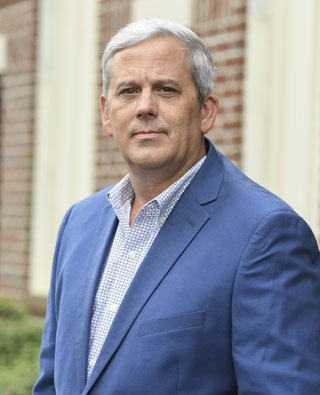 Greg began his career in the fire protection industry with IFP in 1997 as a sprinkler fitter for the Birmingham, AL District. He served twelve years in the field and worked on various types of projects and systems.
In 2009, Greg was offered a service sales position, where he built a ground up service division for the Birmingham District. These four years included multiple duties; management, sales, project management and superintendent. He was the top salesman for the company in 2011 & 2012. Greg was then promoted to Corporate Sales Manager, which gave him the opportunity to be involved supporting all districts of IFP for the next seven years. He then was promoted to Vice President in February of 2020.
He owes his success to the many mentors and co-workers in his career. Greg believes external and internal relationships, surrounding yourself with smarter people and great succession planning are key to the business and its future.
Outside of work, Greg enjoys spending time with his wife Stephanie and two daughters. He also enjoys traveling, being on the water and hunting and fishing.
Marsh Davis | Corporate SHAD Leader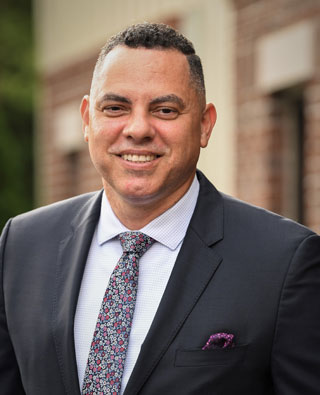 Marsh Davis' career in the fire protection industry began in design and sales roles, eventually spanning into project management, district leadership, business development, and in 2018 he was promoted to the role of corporate special hazard alarm and detection (SHAD) leader. Most recently Marsh has become the newest member of IFP's executive leadership team.
Marsh joined the IFP family in 2002. His loyalty, discipline, and strong commitment to customer service became the core of the SHAD operations in the Madison, AL office.
Marsh's leadership has been instrumental in helping IFP's SHAD group reach targeted revenue growth goals. He continues to be a team player that is proactively involved in helping further the parent organization's philosophy of building great leaders by creating and supporting opportunities to advance his leadership team's development.
Marsh and his wife Shayla currently live in Huntsville Alabama with their six children. He enjoys a wide array of activities including coaching, soccer, tennis, and golf.