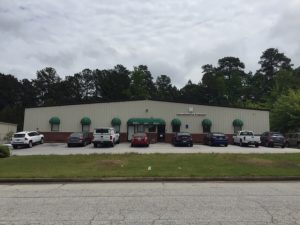 International Fire Protection's Atlanta branch is your resource for full life safety services. Our team of 29 and growing provide fire alarm systems and fire sprinkler systems to our customers. We have been located in Atlanta since 1994, bringing you years of experience and expertise.
Working with our Tifton office, we can service all of Georgia. Our Atlanta office focuses on the metro area of Atlanta and Northern Georgia. While we focus on all industries, we also specialize in the fire suppression needs of power plants, industrial plants and commercial buildings. Protecting your unique fire hazards are important, IFP can provide the right suppression needs for each application. Limiting damage to your assets and manufacturing equipment is imperative! Minimizing downtime in reaction and restoring systems is also critical. We understand and will help!
Our goal is to become a part of your operations team that handles all of the needs of your life safety units. We can design, install, test, inspect and maintain all fire alarm and sprinkler systems installed.
We would like our potential customers to know that our trained professionals are what make us stand out from our competitors. Our team is highly trained and qualified to manage all of your needs in a timely and courteous manner. Our knowledge, expertise and customer service takes us to the next level.
Click here to view our office map and learn more about our Atlanta, Georgia office.