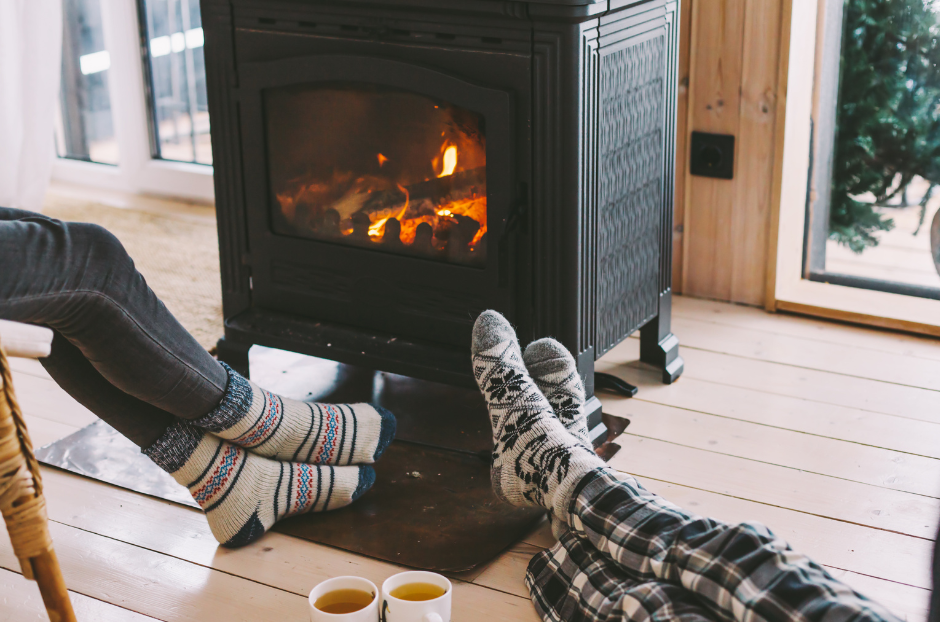 The start of the fall and winter seasons often entails spending more time indoors, meaning inspecting and maintaining your spaces can be vital. When considering your cold weather fire protection needs, it is worthwhile to consider the various hazards that could arise and cause an unfavorable crisis. Whether you have a large residential building, industrial facilities, retail space and more, protecting your people and property is a top priority. Read along as we explore some winter fire safety tips for your home and workplace, as well as some tips for selecting the right fire protection company for your facilities. 
Winter Fire Safety Concerns 
Homeowners should be deeply concerned about winter fire safety. Winter can pose extra threats to fire safety, including heating sources, electrical overload, holiday decorations, candles, fireplaces and chimneys, and winter storms. 
During the winter, people rely on various heating sources to keep their homes warm. Space heaters, fireplaces, wood stoves, and furnaces are commonly used. If not properly maintained or used with caution, these sources can pose a significant fire risk. Space heaters, in particular, are responsible for a substantial number of winter-related fires due to improper placement or overheating.
To ensure a safe and warm winter season, homeowners must prioritize fire safety by using heating sources responsibly, maintaining electrical systems, following safe cooking practices, and taking precautions with holiday decorations. Regular maintenance and awareness of potential fire hazards are essential to keep your home and family safe during the colder months.
Fire Safety Tips for Home
Protecting your home during the cold months is vital, and depending on your location, may start sooner than others. While this list of fire safety tips for home is non-exhaustive, we're happy to lend a few tips that may help keep your home safe including: 
Having a certified and qualified professional inspect and test your fire alarms, carbon monoxide monitors and emergency alert services to make sure they are functioning properly.

Do not leave fires of

any

kind unattended – this can include common household items like candles, stoves, fireplaces & more. 

Having a clear exit plan incase of emergency, including local emergency agency contact numbers.

Consider having a qualified professional clean out vents in your home such as dryer vents, HVAC ducts, chimneys and outside vents to empty them of debris such as lint, pet fur, ash or dust. 

When evaluating your home's heating system, it may be necessary to have it inspected and serviced multiple times a year by a certified/qualified professional. Refer to your systems manual to develop an adequate service plan. 
This article from the National Fire Protection Association (NFPA) highlights some of the leading causes of home fires during the winter months, including roughly half of home fires being caused by electrical equipment like dryers, space heaters and more. While unfortunately emergencies happen, reducing the risk of a fire in your home may start with routine maintenance. 
Fire Safety Tips for Workplace
In a workplace, there are lives, facilities and assets that could be at risk in case of a fire. While proper facility maintenance can be an important factor in fire protection and prevention, there are additional precautions you may be able to take. Here are a few fire safety tips for your workplace: 
Ensure electrical outlets are not overloaded on their wattage  – this can include computing equipment, machinery, and small appliances like space heaters. 

Regular building system maintenance not limited to but including:

fire system inspections

, heating system inspections, monitoring services and

repair

if needed. 

Remain vigilant for any possible hazards, such as exposed wires, combustible materials (including liquids and aerosols) and heated processes like welding, smelting or heated machinery.
Keeping in mind your facility type and what processes are at hand, the maintenance needed may vary, however it is important to create a maintenance and inspection schedule that ensures your systems adhere to your local laws and standards. In addition to a maintenance schedule, it is imperative to have a clear exit plan incase of any emergency – whether it is big or small. 
Get Help From a Fire Protection Company
When reviewing the above cold weather fire safety tips and the additional precautions to be taken, you may find yourself in need of a helping hand. Selecting the appropriate level of help is crucial and may be determined by what type of facility you have and its subsequent fire protection system. While considering the right fire protection company, it is critical to choose an institution that has proper certifications, qualifications, training and knowledge to help keep your facility protected. At IFP we understand that cold weather happens quickly, which is why we are ready and qualified to help you get your space prepared before the frigid air and weather moves in. Contact us today to get your fire systems ready for the colder months.